Craggy Crests - Latest edition
June 2022
: Issue
53
Download PDF (6.5mb)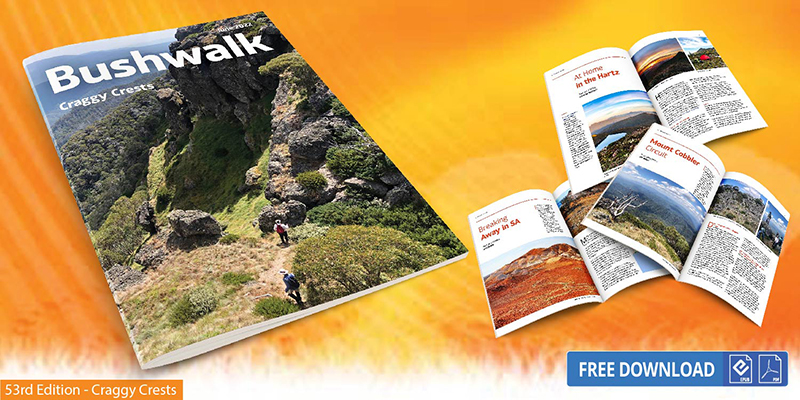 Epub Version
(8mb)
A new design for the magazine, I hope you like the cleaner new look.
Another great edition:
* Breaking Away in SA - The striking barren country
* Mount Cobbler Circuit - A relaxed three day hike
* At home in the Hartz - The recovery trip
* Photo gallery - Stunning sceneries caught in photographs
* Scrambling Banned in Grampians NP? Three best adventure walks closed
* National Parks are not enough - The help is needed on private lands
* Cured and Fermented Meats - Learn all about it
A big thanks to our fabulous contributors. Please let us know what you think - feedback and suggestions are always appreciated.
Stay safe -- Happy Walking
Matt