Desert Dreaming - Latest edition
April 2022
: Issue
52
Download PDF (8mb)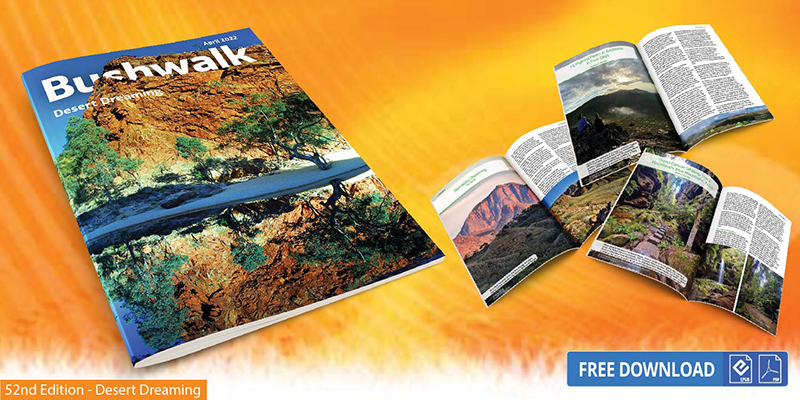 Epub Version
(11mb)
Another great edition:
* Namatjira Dreaming - Western McDonnell Ranges
* 15 Highest Peaks in Australia in Four Days - Kosciuszko NP
* Grand Canyon Walking Track - Blue Mountains NP
* Hiking the Jatbula Trail - Nitmiluk NP
* Photo Gallery - The photos comp winners
* Why Do We Love The Great Outdoors? - It may be genetic
* Merino Wool Underwear - breathing in the right areas
* Travel Oasis - Travel during Covid
* You Can't Beet This - Beetroot infused dinner and dip
* Mountain Hut - Celebrating 40 years of Klaus Huenke's
Huts of the High Country
book
A big thanks to our fabulous contributors. Please let us know what you think - feedback and suggestions are always appreciated.
Stay safe -- Happy Walking
Matt