I'm very new to film photography, but I'm quite experienced with outdoors photography using DSLR and smartphone.
I've recently inherited my great grandmother's Kodak No. 2 Folding Brownie camera which takes 120 medium format film. Built in 1919, this camera has only basic controls, but it is the same model used in days past by the likes of members of the Mountain Trails Club. Many of the 1910s and 1920s bushwalking photos you see were taken with one of these or with its predecessors, the Box Brownie and the Vest Pocket camera.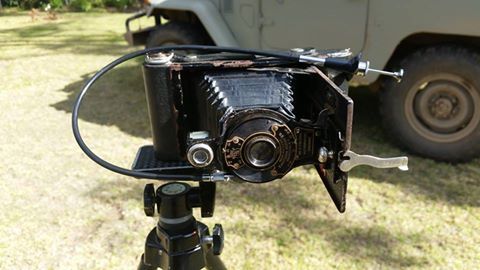 My inherited camera on tripod
Kit-wise for outdoors use I have the leather pouch that came with the camera when it was purchased in 1919. I have a vintage travel tripod. I have a canister which holds 5 x rolls of 120 film and I have a cable shutter release. Lastly, I have 8 rolls of newly-manufactured 120 film of varying ISOs - mostly 100 or 200.
My intention is to take the camera on "traditional" style walks and recapture some of the same locations as seen in historical photography where such locations can be identified and accessed today. There are about a dozen locations in the Royal National Park alone which I can identify.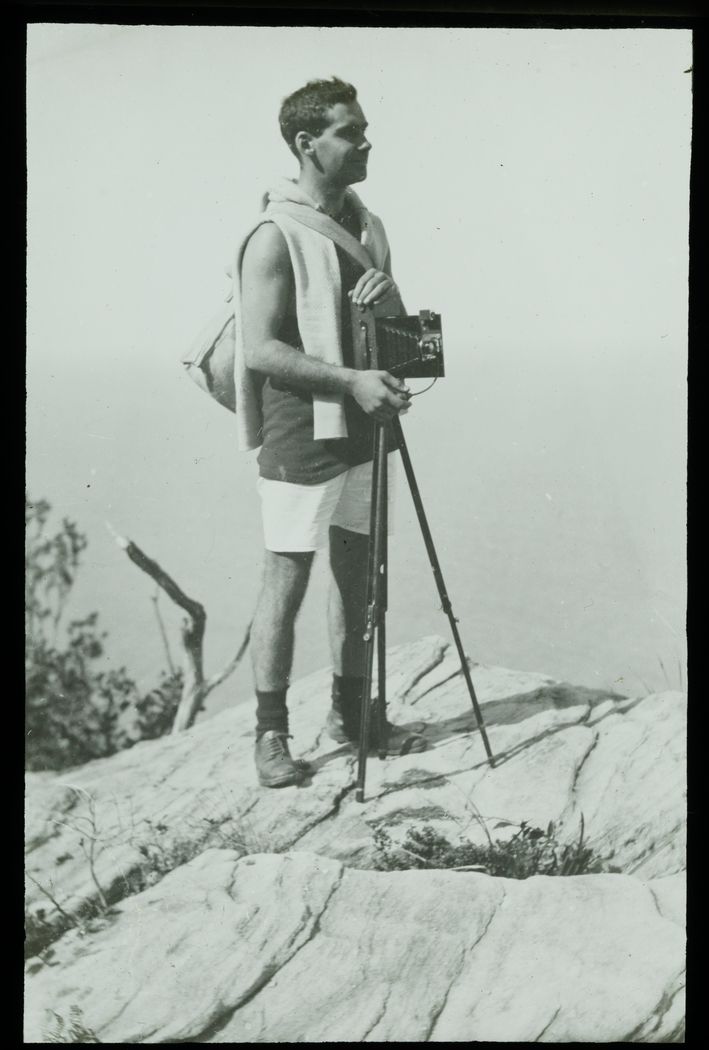 A member of the Mountain Trails Club with a similar camera, the Vest Pocket camera, taken near Kanangra Walls in 1915 on one of Myles Dunphy's walks