I have a book case full - from 1890s how-to guides dressed as fiction through to much more recently published track notes for various areas in Australia.
Excluding the various overseas-published "hiking", "tramping" or "trekking" books, what are some Aussie bushwalking books which have educated, guided and/or inspired you? Books, pamphlets, magazines, journals... all written by Australians about bushwalking or otherwise revolving around bushwalking trips.
From this thread I hope to learn about Australian bushwalking books I haven't yet heard of and I hope other readers here might find books in the thread they haven't yet read.
Here's a few of mine to start with since I already have the pics on the computer: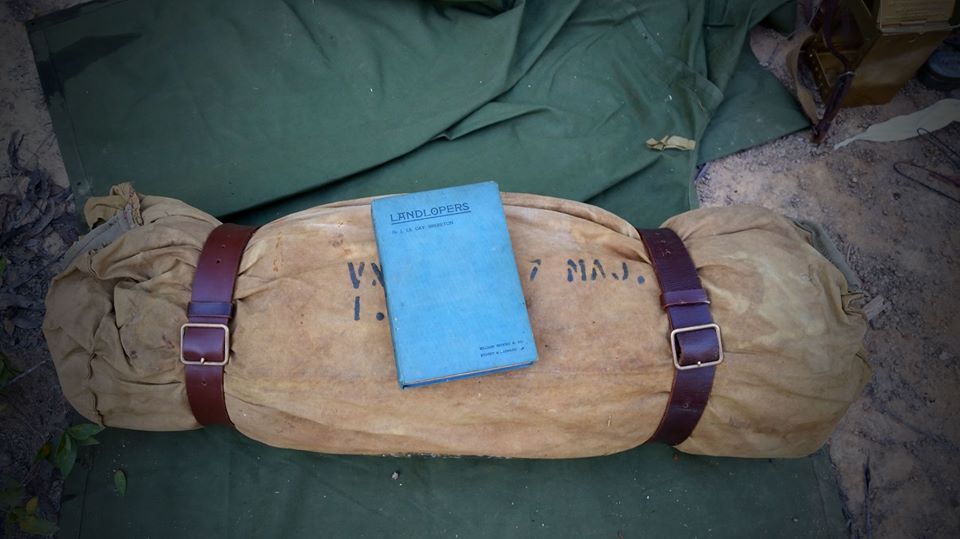 Original first edition of
Landlopers
by John Le Gay Brereton 1895 - Can be read online here -
http://gutenberg.net.au/ebooks13/1300671h.html
and has been reprinted on Amazon. Still, original editions aren't too expensive when you can find them
It's a fictional but semi-autobiographical tale of a recreational swag walk from Hunter's Hill to Katoomba to Jenolan Caves to Wombeyan Caves to Mittagong to Fitzroy Falls to Kangaroo Valley to Berry to Kiama and then back to Sydney. It's all about bushwalking as pure freedom from the pressures of (then) modern life. Brereton was a literature professor and good mate of Henry Lawson. Great book - well worth reading if only for Brereton's 1895 opinion of the modern tourist trap of Berry.
Original first edition of
With Swag and Billy
by HJ Tompkins for the NSW Tourism Bureau 1907 - the 1910 second edition can be read online here -
http://gutenberg.net.au/ebooks13/1301331h.html
and has been reprinted on Amazon. Originals are very expensive collectors' items, so read it online.
With Swag and Billy
is a guidebook for day walks and multi-day walks in the area around the greater Sydney region. HJ Tompkins was a member of the Warragamba Walking Club which was originally dedicated to what we would today call power walking, but members branched out into bushwalking as well, which is what this little book is all about. Lots of "trad" walking tips for those so inclined.